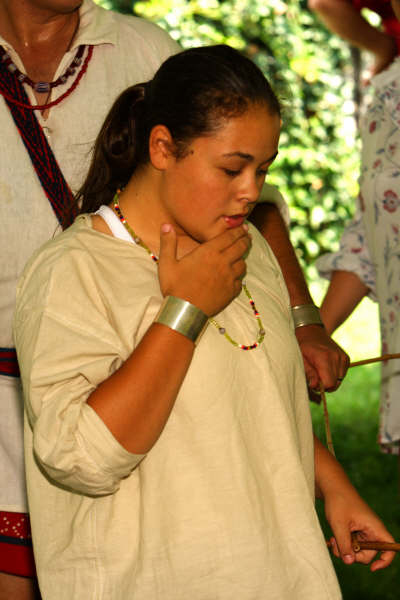 Kele Crisp, from Knoxville, participated in the Beaver Dance.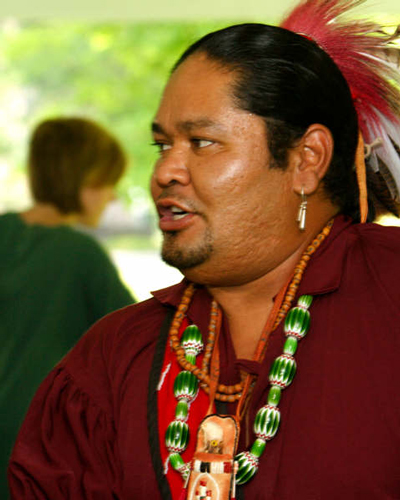 Andy Grant, from Cherokee, NC, led the Cherokee traditional dances, including the Warriors' Dance, Bear Dance, Beaver Dance, and Friendship Dance.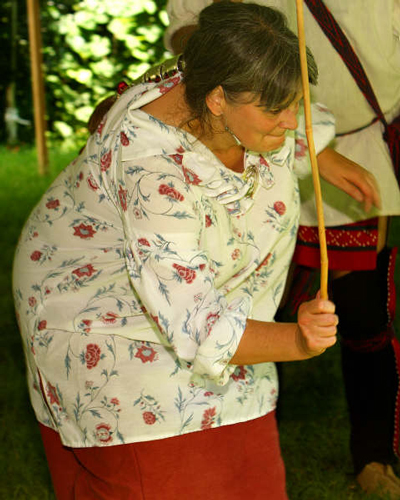 Sherry took the opportunity to first hit the beaver seriously.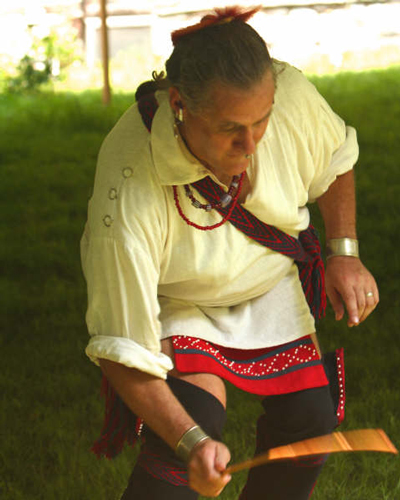 Looks like Mark was taking it pretty seriously too!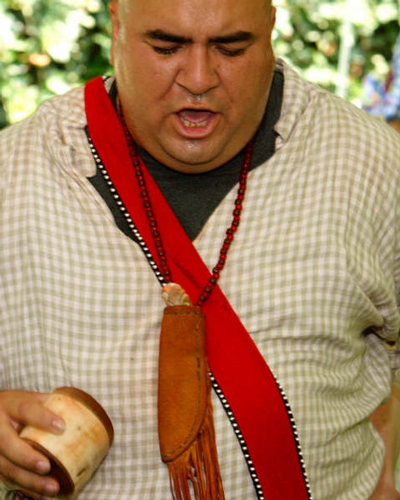 John John Grant, also from Cherokee, NC, served as the emcee and singer for the traditional dancing.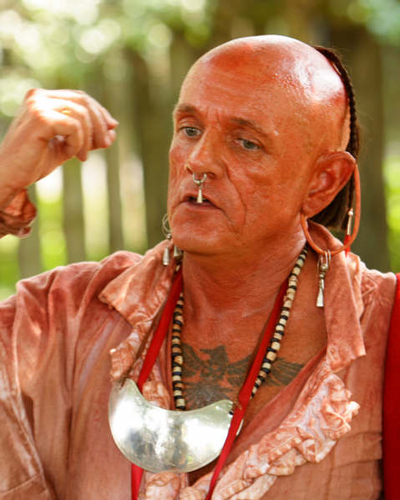 Rob Rambo, through the Kentucky Humanities Council, portrayed Atta Kul Kulla, Cherokee peace chief.